The Income Tax Department has been conducting a raid on the residents of T.T.V.Dhinakaran, Dr. Venkatesh, Krishnapriya, Vivek, Galiyaperumal and Mahadevan from the Sasikala family. Raid has been conducted on T.T.V Dhinakaran favored supporter Bangalore Pugazhendhi too.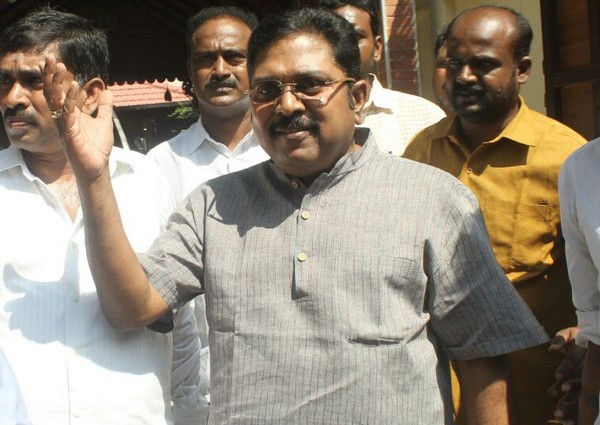 In the meantime, Jayalalithaa was admitted to the Apollo Hospital and began to monitor Gardens activities as a serious investigative division of the Income Tax Department. In the days after Jayalalithaa's death, members closer to Garden House, Sherekar Reddy, Srinivasa Reddy and Ramamohan Rao are investigated by Income Tax. More than a hundred IRS officers from Hyderabad came to Chennai during the raid. The information spread that 'these officers, who specialize in every field of gold, diamond, money, and trade, are going to be used for raids anytime.' This caused further shock to the Sasikala family.
The officers, who stayed in a famous star hotel in Chennai, have not been used for the raid operations of the past. Sasikala's brother Divakaran had fled the peace flag by means of close ties to Delhi. However, in the coming days, activities are taken against to them such as Sasikala's prison and case against Dinakaran. These activities make shock to AIADMK. Subsequently, income tax officials who were quiet for a few months have been conducting a raid from 6 am this morning. Dinakaran, Divakaran, Vivek Jayaraman, Krishnapriya and Galiyaperumal and in Kodanad Estate, Midas Sarai factory, our MGR, and Jaya TV as well as the business houses of the Sasikala family. The raid is going on at about 180 locations.
As of source "Dinakaran is fighting legally in a two leaf case. "Your family owns more than 60 thousand crores. Go away from politics and look at the business. We will not do anything to you. Go away from politics" Delhi told several times to Dinakaran. He did care about this. Though the election commission was thinking, he created an environment that could not be terminated in the leaf case. The issue has caused further irritation to the Delhi party. Just a few days ago, 'Edappadi Palaniasamy got a symbol. He did not want to stay calm. Similarly, O. Panneerselvam was in the midst of a severe turmoil from Princess Vivek Jayaraman, the daughter of Jaya TV and Jazz Cinemas.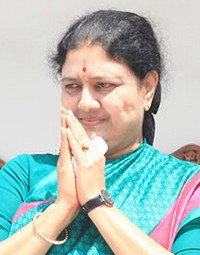 Vivek is strengthening the party and mobilizing meetings is Dinakaran. If you get him over, the family will get away. " Accordingly, the raid will be conducted at jazz cinemas anytime. The Vivek responded by saying, 'We are not afraid of the raid. All have proper accounting cases. If you want to run a rider, go ahead' the authorities are boldly answered. This morning Vivek's father-in-law Bhaskar's house is also dying. Only after Sasikala went to jail, Krishnapriya began to show interest in politics. The Sasikala family protesters in Tamil Nadu did not enjoy what she did with the anti-neutral struggle. Krishna Priya and the Fountain also meets this raid. Not only the Sasikala family involved in this raid but also party administrators who are in favor of them
"There are plans for several months to run this raid with income tax authorities. They have started raid only after serious examination of the Sasikala family's cash flow. Former councilor Rajeswaran, a friend of Dr. Venkatesh, is on a rally today. He recently came to power for the responsibility of youth care. Similarly, the raid is being conducted at Barani Karthik's house, recently appointed as secretary to Pudukottai district. He is the nephew of Kudavasal Rajendran. Barani Kartik is doing sand business. He is the right hand of Divakaran. Only some people know that he has helped Trichy meetings. This means that the income tax department is able to monitor precisely what kind of cash flow is going on through the network.
Tender work for free bicycle program and egg procurement is being done. One of the former government advisors is involved in these works worth Rs 300 crore. He is very much interested in the Sasikala family. The contingency of the Sasikala family has also been involved in the deal. Officials have gathered information about this, "he said, adding," When merging two parties, we also acquire Jaya TV and our MGR, "said Edappadi Palanisamy. He could not do anything. They did not agree with Jaya TV's manifestation of ministers' corruption issues. The gathering of the Sasikala side is a great annoyance. The Central Intelligence Division could not predict whether this meeting was really supportive or not. Therefore, the purpose of this raid is to disperse meetings with the Sasikala family. Nothing is going to be available.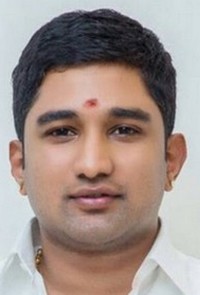 "There was no tension between the Sasikala family when the attempted murder of the guards at the Kodanad estates. A garden manager who spoke about this, said, 'There is nothing in the Kodanad estate. If robbed, it can only be a cloth. So we have no tension. " The more so clearly the financial issues have been curtailed. Mannargudy has done all these jobs in the time that Jayalalithaa was hospitalized, "says Garden employee.
If the income tax does not pay properly, the test will take place. This is a normal administrative procedure, "said the officials of Income tax department. However, Mannargudi who regarded it as a shocking gift to M. Natarajan and Princess Mrs. Krishnapriya to celebrate the birthday tomorrow