More than 1,800 revenue officials were involved in Raid at 187 places in five states, including Chennai, Coimbatore, Tiruchirapalli and Thanjavur, at Telangana, Karnataka, Pondicherry and Delhi at 6 am on November 9. They conducted a raid in Sasikala's brother Jayaraman's son Vivek administered in Chennai, 'Jaya TV', 'Our MGR' Officers of the newspaper and jazz cinemas, Vivek House, Vivek Sister Krishnapriya House, Vivek Manamar Bhaskar House, Inspectorate Officers in the Midas Alcohol Factory, Kodanadu Estate.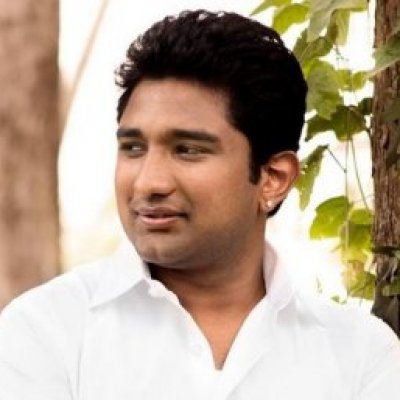 Who is Vivek Jayaraman?
Vivek Jayaraman! He is the only male heir in the Garden of the Sasikala family. Vivek is the beginning of the jazz cinema affair recently stormed into Tamil Nadu politics. Karunanidhi, who reportedly stated, "Vivek, he is nothing but the son of Ilavarasi, is the highest responsibility of the jazz company. If the company in the administration has rented the theater, where did the investment come from, by whom? Is it true that 136 theaters in India are controlled by the Sasikala group's 'Jazz Cinemas' company? Where they get it? From who they get it?
Whether Judge Coomarasamy's verdict or when the PM Modi visit the Boyas Garden Vivek is the right person who was with Sasikala. Vivek, a 29-year-old, had been in the good list of Jayalalithaa
Jayaraman's brother Sasikala was looking after Jayalalithaa's Hyderabad vineyard. One day, he went to power in the vineyard and died on the spot. Thus the Ilavarasi wife of Jayaraman was suffering with three children. Vivek was the infant. Only then, 'Do not be alone. Stay with us, "Jayalalithaa invited the Ilavarasi.
After completing schooling, Vivek went to study in Australia. He completed BBA FINANCIAL Accounts studies and returned to India. But he was studying MBA in Pune without getting into the Boyas garden. He never said anything about Jayalalithaa anywhere. He grew up not just because of who he was.
After completing the MBA course, he joined the ITC company in Calcutta. The first job he has done in the marketing section is selling cigarettes! He was working without any dissatisfaction. Then worked as Marketing Manager at ITC Company Bangalore
Jayalalithaa's property accumulation case came to this time. Jayalalitha and Sasikala were locked up in jail, and she had no hope to give her the medicine and tablet. we can not trust the outsiders and hand over these responsibilities. In a difficult situation, 'Where is Vivek?' Jayalalithaa asks, 'Ilavarsi said "He is looking at work Bangalore only" Then Vivek immediately called by them
After returning Jayalalithaa from prison, Vivek went back to ITC Company. "Where is Vivek? What he is doing?" Jayalalithaa asks, "He is looking at work at Bangalore," Ilavarasi said, "That's no longer anymore, tell him to come soon." ordered Jayalalithaa. Then he appointed as a CEO of Jazz Cinemas
The experience that worked in ITC is to act as a vivacious entrepreneur. In the Garden area, it is said that Jayalalithaa was so impressed with the way he handled the profession without any tension and approach.